New
1963 Corvette Grand Sport
Stock #: TBD
Price: TBD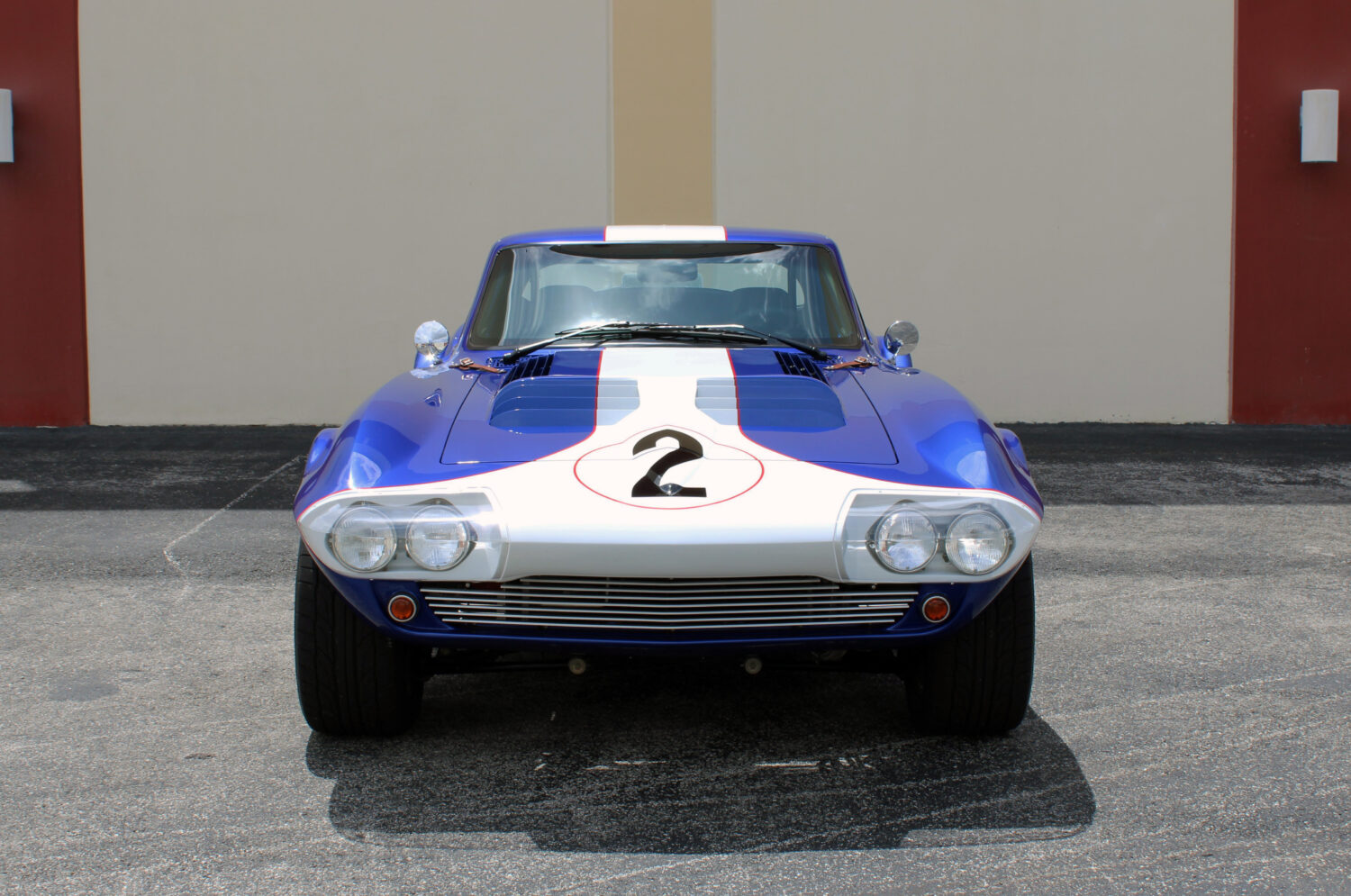 In late 1962 Chevrolet chief engineer Zora Arkus Duntov set out to build a production run of 125 purpose built Corvette racecars with the ultimate goal of winning the GT class at the 24 Hours of LeMans. Inside Duntov's shop, the project was known as the LightWeight. As they neared completion, Chevrolet marketing christened the cars Grand Sports. After a pilot run of five cars, GM brass cancelled the project and ordered the cars destroyed.
Zora put away the first two cars, and sent serial #'s 003, 004 & 005 to John Mecom of Houston, Texas. John sold the three cars to Texans Alan Sevadjian, Delmo Johnson, and Jim Hall respectively.
In the last International race of his career, Delmo Johnson drove Alan's GS #003 at Sebring in March of 1965. For that race, Duntov provided the race team with the first racing big block engine ever to leave the factory.
Several engines were used in the first five Grand Sports, perhaps the most famous being the all aluminum 377 cubic inch small block with Weber cross ram intake. A modern version of this original powerplant with 48mm Webers is available today for installation in the Corvette Grand Sport street roller. Seven other powerplants are available from our partners at GM Performance Parts for installation in any of our Grand Sports, ranging from the 350 HP ZZ4 iron small block to the all aluminum supercharged and fuel injected LS9. All these engines carry a 2-year / 50,000 mile warranty serviced through your local Chevrolet dealer.
This Car is scheduled to be built in September of 2024. Photos used are for example only. This unit can be specified with any of the available options and paint. Please call for more details.