New-Demo
Superformance GT40 MKI Gulf Livery
Stock #: SF21-2037
Price: $274,900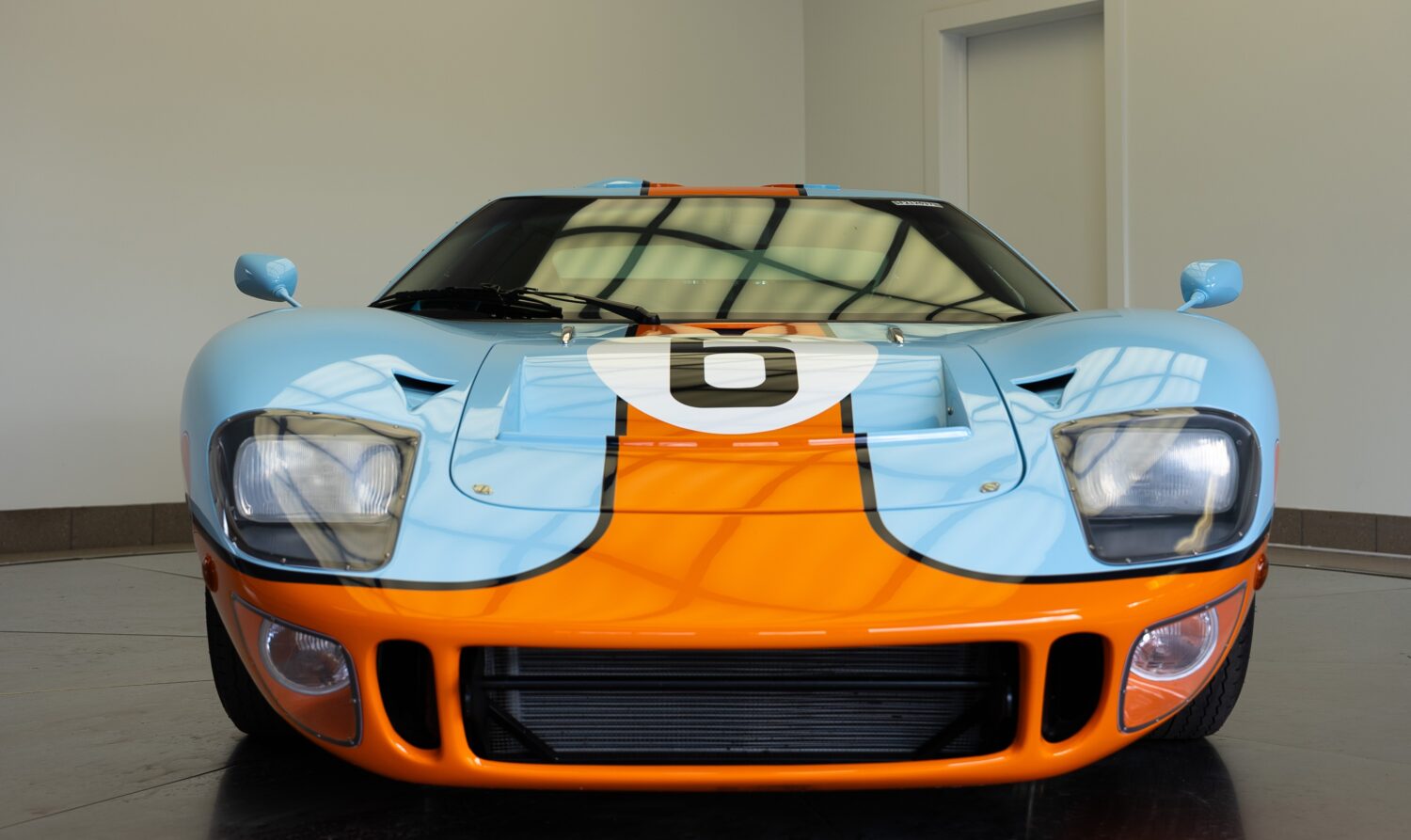 Chassis #:
P2428
Engine:
Roush 427c.i.
Transmission:
Quaife ZF transaxle
Exterior Color:
Gulf Blue and Orange
Interior Color:
Black
Miles:
526
Overview
GT40 MKI Gulf Livery
This beautiful unit is in stock and ready for delivery. Set up with right hand drive for the ultimate performance. This unit is our current demo and is available for immedaite delivery. Powered by a Roush 427 c.i. Windsor based V8 with Borla 8-stack injection. All that power goes through a Quaife ZF transaxle and is transfered to the pavement via massive Avon CR6ZZ tyres. Save time and get this fully assembled and ready to enjoy demo.
Factory Options:
4- roundels with "6" painted
Gulf Pattern "A"
Full Leather Interior
Orange BRM Style Pin Drive Wheels
Polished Stainless Steel Spinners
Drivers Side Gurney Bubble
Period Correct Round Fog Lights
Aluminum Painted Door Eyebrows
Twin Pin Rear Clam
Reverse Light Wiring
Exterior Power Cutoff Switch
Side repeaters
Ceramic coated bundle of snakes
Avon Tyres
Front Repeaters
Floor and Sill Mats
Olthoff rear bonnet struts
GPS speedometer
Drivetrain:
Roush 427ci.i Borla injected V8. Final assembly done by olthoff Racing.