New- In Production
Superformance MKIIIR
Stock #: SF23-2075
Price: $101,630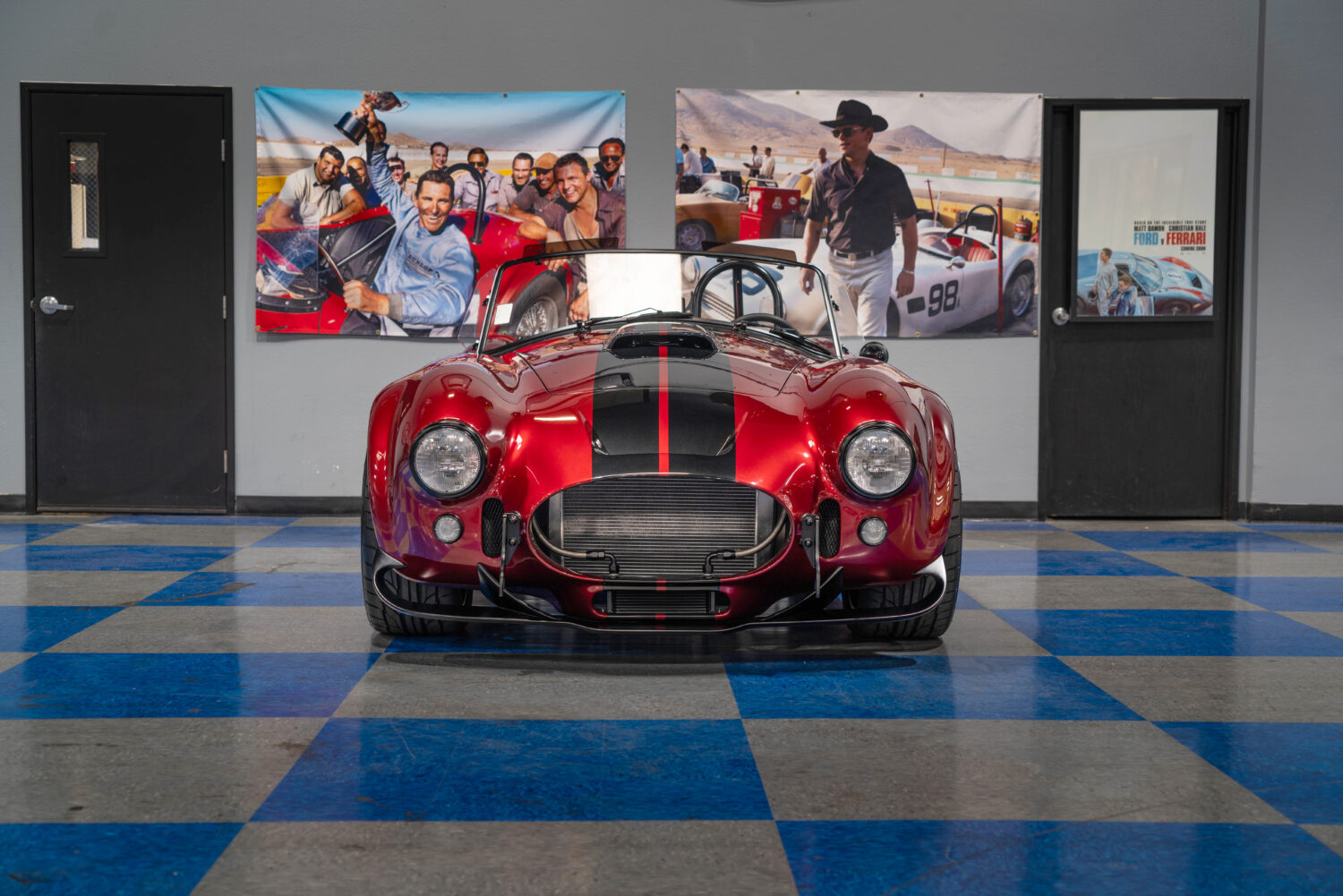 Chassis #:
SP03800R
Engine:
TBD
Transmission:
TBD
Exterior Color:
Black with Titanium Ghost Stripes
Interior Color:
Black
This unit is in production and will be shipping to us soon. the MKIIIR is hard to come by and you can avoid the wait by reserving this one now. Finished in Black with Titanium Ghost stipes, this will turn heads where ever you go.
Options:
Twin Stripes
Black-out Package
Soft Top
Tonneau Cover
LED Headlamps
Black Ceramic Coated Headers and Sidepipes
Return Fuel line and Swirl Pot
Push button start
Electronic Guage Package
18″ Wheels
BF Goddrich GForce Tires
Floormats
SPECIFICATIONS
DIMENSIONS and CAPACITIES:
Wheelbase: 90″
Length: 152″
Height (Top of screen): 48″
Width (Overall): 69″
Track Front: 54″
Track Rear: 57″
Fuel Tank: 17 gal.
Front Wheels: 15″ x 8J
Rear Wheels: 15″ x 10J
Tires-Front 255/60 R15
Tires-Rear 275/60 R15
ZF Limited slip differential. Ratio 3:45:1
Empty Weight: 1,840 lbs.
351 Motor 2,485 lbs.
427 Motor 2,590 lbs.
460 Motor 2,660 lbs.

CHASSIS:
Jig-Welded parallel ladder frame of heavy wall 2″ x 4″ rectangular steel tubing with large diameter outriggers. Frame incorporates front and rear crumple zones. Door hinge, steering column and windshield pickup-points incorporated onto main chassis.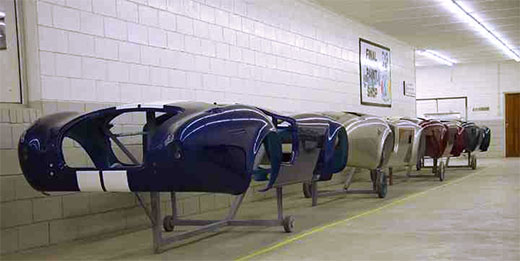 All Superformance products come factory assembled without engine and transmission. Purchase and installation are the responsibility of the owner.
This unit is in transit. Picture is for illustration only. Pictures on jig are actual factory photos of vehicle prior to shipping. Actual unit and equipment may vary. Vehicle comes without engine and transmission.