Sold
Superformance GT40 MKII
Engine:
TBD
Transmission:
TBD
Exterior Color:
Red
Interior Color:
Black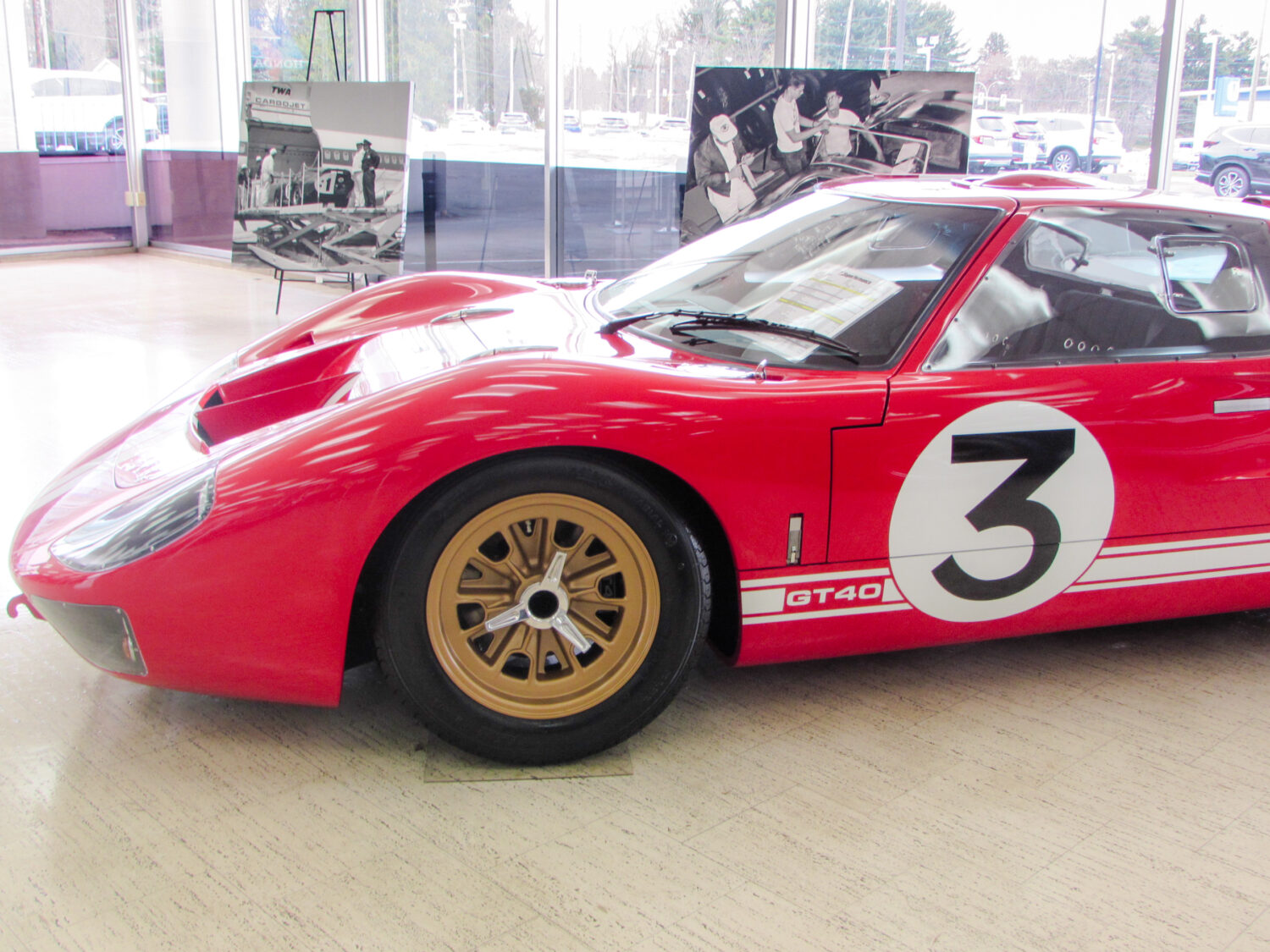 A quality re-creation of the original that beat Ferrari and finished in the top three positions during the grueling Le Mans 24 Hours in 1966. While developing the exhilarating GT40 continuation, engineers went to great lengths to ensure authenticity. So authentic, that we can legally use the name "GT40". The GT40 also carries the GT40/P chassis number and is eligible for the official GT40 registry.
The GT40 continuation is built to exacting standards – in fact over two thirds of the rolling chassis's parts are interchangeable with that of an original car, including the 'monocoque" style chassis.
The Superformance GT40 also boasts a pressed steel roof and beautifully finished body available in right and left hand drive.
Superformance GT40 MKII
This beautiful GT40 MKII in red with white trim is already scheduled for production. Avoid the long delays in build time and reserve this one for yourself.
Factory options include:
Left Hand Drive
Twin Stripes
Painted Sill Stripes with "GT40" Letters
4 Roundels
Gold Wheels
Painted Quick Lifts
Rear Wing
Gurney Bubble (driver side)
Twin Vertical Wind Diffusers
Painted LeMans Style Center Diffuser
Aluminum Painted Door Eyebrows
Twin Pin Rear Clam
Reverse Light Pre-Wired
Silver Ceramic Coated Headers for 351W Engine
Avon CR6ZZ Tires
Floor and Sill Mats
PLEASE NOTE:
All Superformance products are supplied complete, but without engines and transmissions. The selection, purchase and installation of the drive train are the responsibility of the purchaser.