New-In Stock
Superformance GT40 MKII
Stock #: SF23-2058
Price: $175,800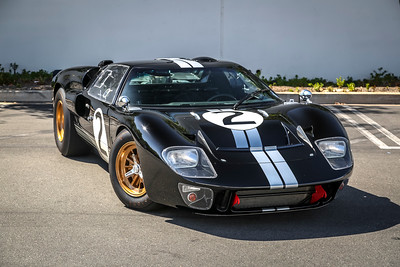 Chassis #:
P2453
Engine:
TBD
Transmission:
TBD
Exterior Color:
Black
Interior Color:
Black
Overview
Superformance GT40 MKII
We have this beautiful GT40 MKII on order and will be here by late Spring. You do not ahve to wait until 2024 to own your dream car. This car is finished in the 1966 LeMans winner, Mclaren- Amon Livery.
Factory options:
4 Roundels painted "2"
1966 McLaren Amon Livery
Red Front Quick Lifts
Gurney Bubble
Left Hand Drive
Silver Ceramic Coated Bundle of Snakes
Leather Seats
Halibrand Wheels and Stainless Steel Spinners
All Superformance vehicles come without engines and transmissions. Final drivetrain installation and cost is the repsonsilibilty of the owner.
Photos are for illustration only and contain optional equipment.