New-On Order
Superformance GT40 MKI Gulf Livery
Stock #: SF23-2076
Price: $183,275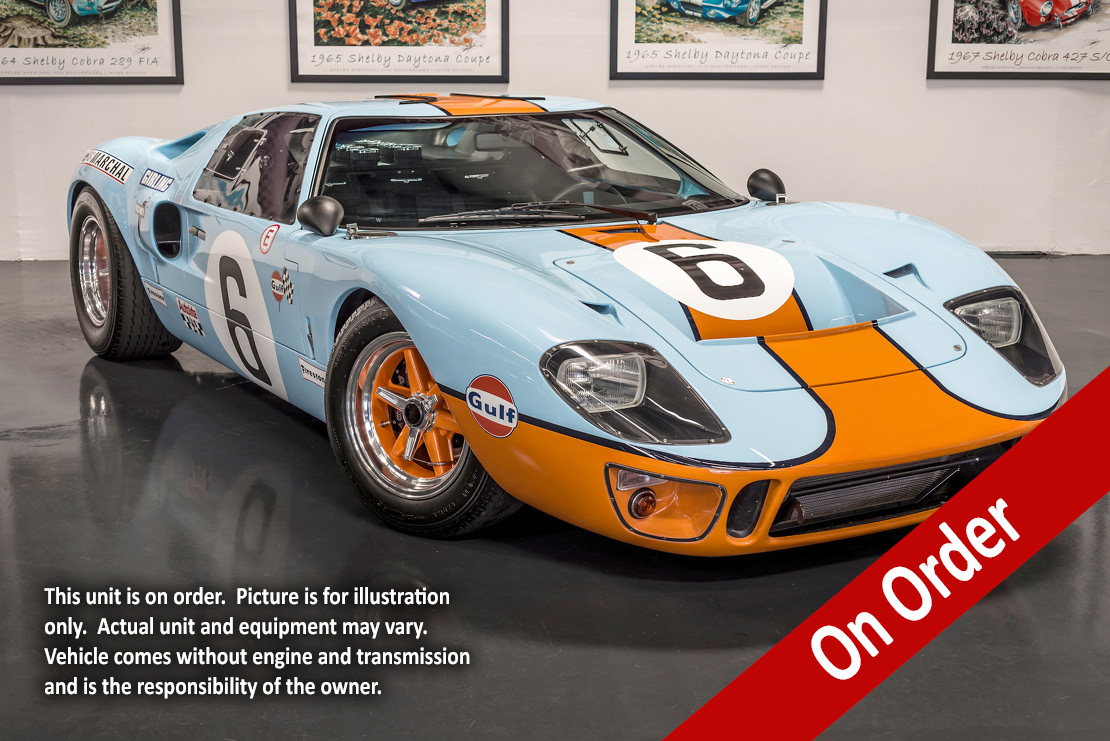 Chassis #:
P2489
Engine:
TBD
Transmission:
TBD
Exterior Color:
Gulf Blue and Orange
Interior Color:
Black
Overview
GT40 MKI Gulf Livery
This beautiful unit is on order and expected for arrival early 2024. We are using a Gulf livery for an example but it you hurry you can specify this car any way you would like. This unit comes with a 427 Windsor install kit and Silver Ceramic Coated bundle of snakes.
Factory Options:
4- roundels with "6" painted
Gulf Pattern "A"
Leather Seats
Orange BRM Style Pin Drive Wheels
Polished Stainless Steel Spinners
Drivers Side Gurney Bubble
Period Correct Round Fog Lights
Aluminum Painted Door Eyebrows
Twin Pin Rear Clam
Reverse Light Wiring
Leather Seats
Avon Tyres
Front Repeaters
Floor and Sill Mats
All Superformance products come without engine and transmission. Final drivetrain purchase and installation is the responsibility of the owner.
Photos are for illustration only. Unit pictured comes without optional equipment. Contact delaer for details.